Sujipets has closed it's doors. The following post includes archived information about the game.
When you join Sujipets you get to adopt your very own little virtual pet. And after you adopt one, you get to browse shops, buy food, and toys for your pet! And if you want to get more high tech, then you can buy battle items, and begin training your pet for the Battle Centre!
Sujipets Images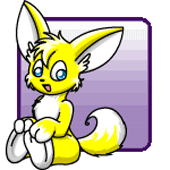 Play Sujipets

Sujipetswas formerly available at http://Sujipets.com but is no longer available. Leave a comment below about your experience with Sujipets!