TeriPets was shut down in 2011. The following post includes archived information about the game.
Teripets is a new pet site that offers an awesome layout and artists. Statistics show that Teripets will rise to the top in it's site population.
TeriPets is a free virtual pet site packed with fun games, friendly users, exciting worlds to explore, and amazing pets to raise. Once you register you can play games, including Blackjack, Word Search, Trivia, and some thrilling flash games.  You can explore the Forgotten Realms and its 7 lands to find the most rare items and avatars. If you're over the age of 13 and the beauty and optimism of the Forgotten Realms isn't quite for you, then venture into the Underground of TeriPets, where you can loot, hack, and bribe your way to become the wealthiest crime boss–just don't get caught!
TeriPets closed it's doors in 2011 and was later purchased by new owners. However, the new version of the game was never launched.
TeriPets Images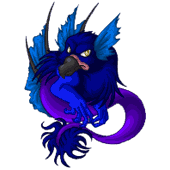 Play TeriPets

TeriPets was formerly available at http://teripets.com but is no longer available. Do you remember playing TeriPets? Leave a comment below!