SetroPets has closed it's doors as of 2004. The following post includes archived information about the game.
SetroPets is a safe environment where all ages can join and hang out. The game features a fun site for people of all ages to adopt a pet, feed and play with it, play games, create a club, create a village, and more!
SetroPets closed it's doors at the end of 2004 with the promise of reopening in 2005. However, the new version of the game was never launched.
SetroPets Images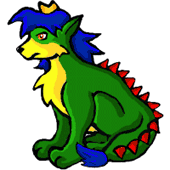 Play SetroPets
SetroPets was formerly available at http://setropets.com but is no longer available. Do you remember playing SetroPets? Leave a comment below!