Pet Gamer has closed it's doors as of 2006. The following post includes archived information about the game.
At Pet Gamer you can relax, unwind and just take a break from the world. You can play games, join a club, chat on the boards, create a shop, adopt and interact with a pet. Sign up today and you wont regret it.
Pet Gamer featured 20 different pet species to adopt, hundreds of items to gather, several interesting lands to explore, active chat boards, and more.
Pet Gamer closed it's doors at the end of 2006 with the promise of reopening soon. However, the new version of the game was never launched.
Pet Gamer Images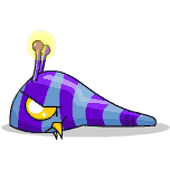 Play Pet Gamer

Pet Gamer was formerly available at http://petgamer.com but is no longer available. Do you remember playing Pet Gamer? Leave a comment below!