JinoPets has closed it's doors as of 2004. The following post includes archived information about the game.
Jinopets is a virtual pet website complete with games, shops, forums and clubs, and even 1 player battles! Jinopets has a friendly environment that is suitable for any one of any age.
Jinopets closed down with the promise to reopen as Jinopets 2. However, the new version was never launched.
JinoPets Images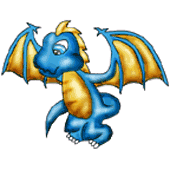 Play JinoPets
JinoPets was formerly available at http://jinopets.com but is no longer available. Do you remember playing JinoPets? Leave a comment below!