Faunasphere has closed it's doors in 2011. The following post includes archived information about the game.
Adventure awaits in a mysterious world, overrun with pollution. Charming creatures known as Fauna survive. You can help them build a new, clean world. Faunasphere came from the game creators at Big Fish Games.
Faunasphere Images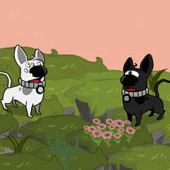 Play Faunasphere

Faunasphere was formerly available at http://Faunasphere.com but is no longer available. Leave a comment below about your experience with Faunasphere!