SonnexPets has closed it's doors as of 2008. The following post includes archived information about the game.
SonnexPets is a little Virtual Pet Site. We hope to expand our members, our games, and our knowledge. On SonnexPets you can adopt your very own virtual pet and look after it, play fun and enjoyable games and chat and interact with other members. Sign up now to get access to the shops, chat facilities, inventory and the rest of the site!
SonnexPets closed shut down in 2008.
SonnexPets Images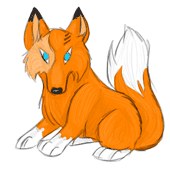 Play SonnexPets

SonnexPets was formerly available at http://sonnexpets.com but is no longer available. Do you remember playing SonnexPets? Leave a comment below!