SobaPets has closed it's doors. The following post includes archived information about the game.
SobaPets is one of the newest additions to the virtual pet sites community! Here, you will be able to create your own unique virtual pet, play our exciting games, battle your virtual pets, earn Sobapoints and so much more.
SobaPets is a free browser-based online creature game where you can create and raise virtual pets, collect and use a large selection of items, play flash games to earn virtual points, and more. In fact, you can even open up a shop where you can sell items to other users, earning a huge profit!

SobaPets Images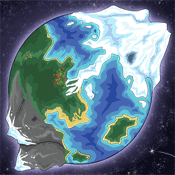 Play SobaPets

SobaPets was formerly available at http://SobaPets.com but is no longer available. Leave a comment below about your experience with SobaPets!